Construction of bund wall for land reclamation of the Sh. Funadhoo airport construction site has begun.
President of Funadhoo Council, Ahmed Ibrahim Fulhu informed "Sun" that construction of the bund wall began this Wednesday. He said the construction work was being carried out at a fast speed.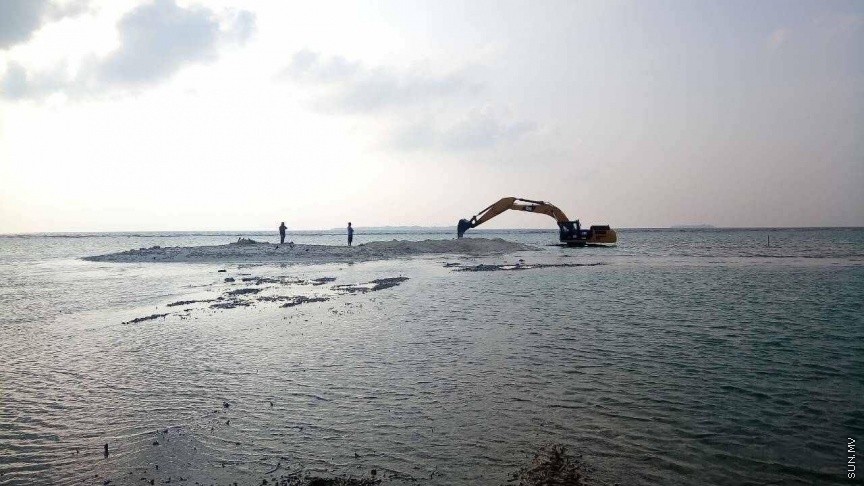 "They are currently constructing the bund wall. 62-hectors will be reclaimed as land at Funadhoo. It has been about two weeks since the project began," said Ahmed.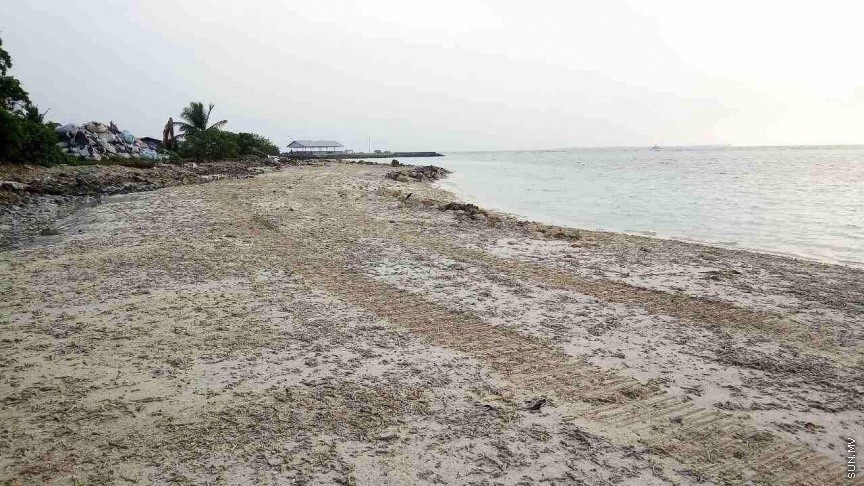 Ahmed said the land reclamation project – contracted to Maldives Transport and Contracting Company (MTCC) – was expected to be complete by January.
In addition to Sh. Funadhoo, the government plans to build airports at H. Dh. Kulhudhuffushi, F. Nilandhoo, G. Dh. Faresmaathodaa, G. Dh. Maavaarulu, Lh. Felivaru, R. Fainu, N. Maafaru, and H. A. Maafinolhu.